Usages of Sawdust Dryer Equipment and Reasons to Choose It
With the development of technology and resources constraints, sawdust has become available resource used for the production of wood products and made of high fuel valuebiofuels go through the drying process. A lot of drying equipment on the market nowadays does not apply a lot of biomass pellet fuel manufacturers precisely because of the low efficiency of drying equipment, which may not run smoothly and cause quality problem, maintain production and lower profits. Therefore, increasing biomass fuel and sawdust manufacturers are forced to high efficient and advanced technology dryer equipment.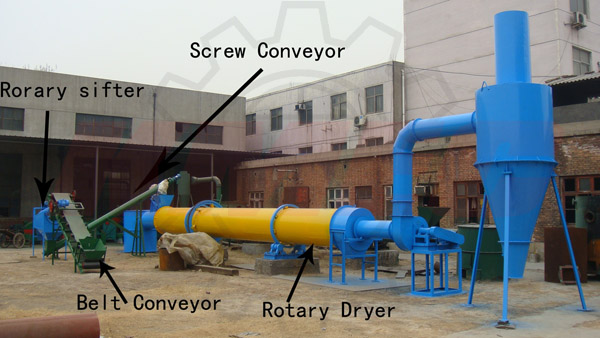 Speaking of sawdust dryer equipment, it must first meet can produce quality competitive products, followed by investment and smooth operation and maintenance costs of machinery and equipment, high labor productivity, and to take into account the working conditions and environmental requirements.
If you are interested in sawdust dryer equipment, contact us ASAP.