Projects
On June 30th, 2012, marigold dryer equipment designed and manufactured by KMEC for Xinjiang Chenguang Group has been put into production. With such a dryer machine, it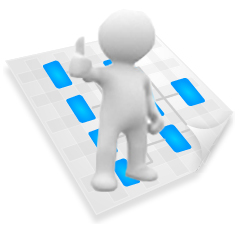 can produce 1000 ton marigold into 80 ton marigold pellets. So far, it is the largest marigold dryer machine at home and abroad.
From the June 30th, more than two months of continuous production, the marigold dryer machine is stable and smooth. It has produced 4800 ton marigold pellets. in order to improve the quality of marigold pellets, the two sets of marigold dryer machine adopt the recuperative heat source, which is by far the largest one in the world.
Stable production and smooth operation marks the largest marigold dryer machine has been able to production in a normal condition, and it also symbolized KMEC in the extra large dryer machine research & development and manufacturing capacity has reached domestic and overseas leading level.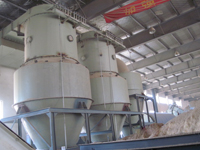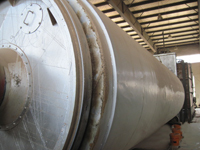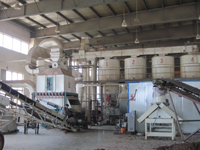 A company in Russia is interested in our products and has established cooperation with us. Large scale tri drum type dryer set is their goal and they are stratified about our products and services.
In past a few years, environmental protection and low carbon life style is promoted by many countries and regions. The large tri drum dryer can meet their demands and requirements.