Grain Dryer with High Efficiency to Reduce Storage Loss
Grain dryer is an essential step in the grain storage, and it is also the most important pretreatment process. In the past when famers had to dry the grain in the open air, it depends on weather and season. If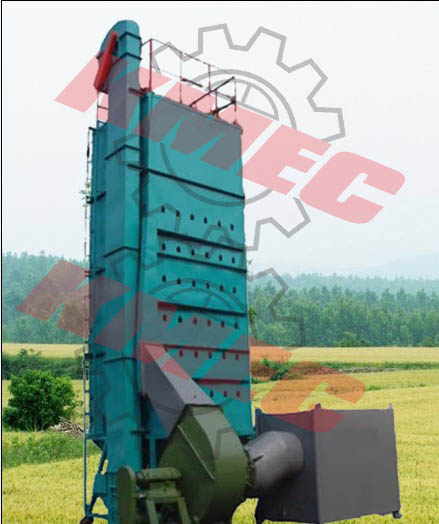 the weather condition is not suitable, part of the grain would go bad, which are not suitable for food making. Grain dryer was a new type machine of agriculture industry.
So the grain dryer efficiency is the key factor in the drying equipment choosing, the drying ability and the productivity are the 2 factors to consider when you choose the grain dryer.
KMEC has been the one of the leading manufacturer of grain dryers in Henan province. The grain productivity of Henan province is the largest in China, so the development of agricultural machinery has been supported by the local government. With the technology from abroad and research, KMEC grain dryer has become a name brand in China, if you want to find an experienced rotary dryer manufacturer, KMEC shall be the first choice, you will be offered the most professional pre-sale and after sale service. If you want to know more about KMEC, you can contact us now!