Five Advantages of Tower Grain Dryer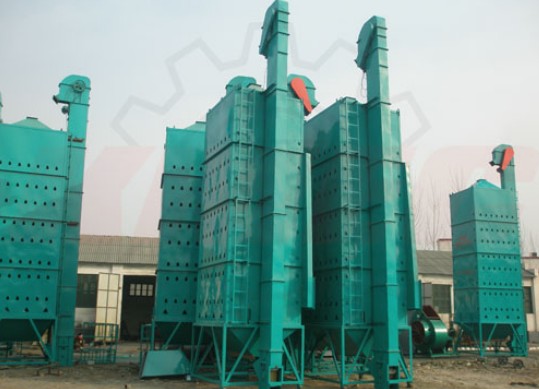 Tower grain dryer adopts the mix flow drying principles recommended by experts, which possesses advantages of high thermal efficiency and low energy consumption. In addition to that, the slowly and evenly water drying makes sure there is no broken grain during drying process.
This tower grain dryer machine is multiple used for rice, soybean, wheat, corn and rapeseeds. It can meet you demands to dry four seasons grains.
There is dedusting system for tower grain dryer and you do not have to buy an extra equipment to meet requirement of environmental protection. To some degree, it will reduce your cost.
Modular construction is adopted of this tower grain dryer machine. According to output, usage method and moisture, you are available to adjust by yourself and save energy to the maximum.
The tower grain dryer is equipped with automatic on-line temperature detector and moisture content detector, this greatly increases the automaticity and ensure the grain quality after drying.